Fire Alarm System Offerings
Keep your employees or tenants safe with the help of Imperial. By turning to us, you can have life-protecting fire alarm systems installed in your commercial or residential building. We make sure they are put in correctly so that your property stays up to code. Plus, we deal with the city government representatives on your behalf to ensure everything is put in properly. Learn about the Edwards Systems Technology (EST) products we have available below:
EST-4
EST4 is the premier emergency communications system from EDWARDS. Though it represents a small change in name from its predecessor, EST4's leap forward in capability is anything but diminutive. This exciting flagship system features a whole new network architecture that makes fire alarm, mass notification, and building integration easy to implement, quick to service, and secure in the face of today's cyberthreats.
From its thoughtfully-crafted interface to its advanced connectivity and extensive system capacity, EST4 demonstrates that form and function are inseparable elements of good system design. It provides systems engineers with the tools they need to create projects that exceed expectations and have plenty of room to grow, all while respecting facility budgets and construction schedules. The net result is an emergency communications system equally suited to new and retrofit projects; a platform that keeps property safe and steers people clear of danger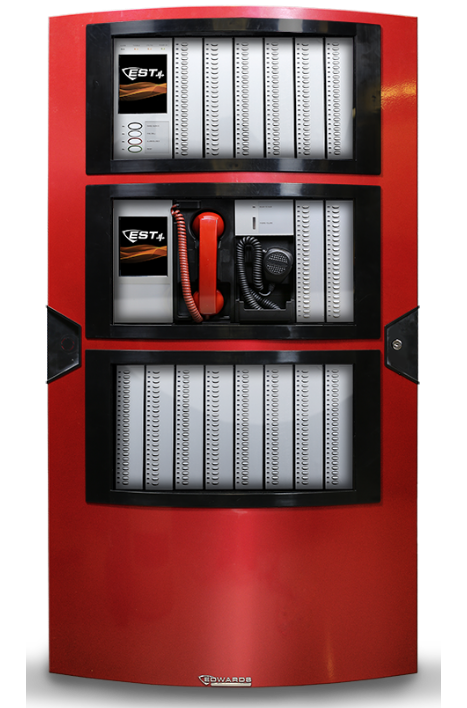 EST-2
We are proud to be a supplier of the EST-2. This is one of the most flexible, intelligent, analog, integrated, and multiplexed life safety systems we have for sale. For details, please call our office or email us for a brochure.
EST-3
Besides the EST-2 system, we also offer EST-3 technology. This unit offers superior protection for people in commercial and residential buildings. Turn to us to have this easy-to-operate life safety product installed in your building. We even handle last-minute system changes effortlessly.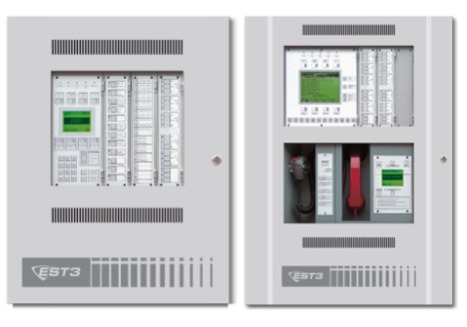 iO Series Small Building Fire Alarm System
EDWARDS brand intelligent life safety systems offer the power of high-end intelligent processing in configurations that deliver uncomplicated solutions for small to mid-sized applications. With
intelligent detection, electronic addressing, automatic device mapping, optional Ethernet® connectivity, and a full line of easily configured option cards and modules, these flexible systems offer
versatility that benefits building owners and contractors alike.